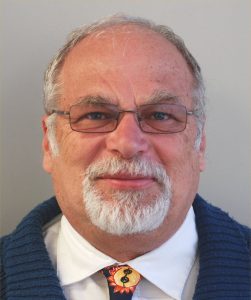 To begin with, Cook Ken is not a famous chef nor a graduate from a prestigious culinary school. Basically, Ken likes to cook and has been told many times that he is pretty good at it. Now that Ken is retired he has time for his favorite activities: cooking and eating.
The truth is that Cook Ken, aka: Ken Riead, is a long-time educator and practitioner in energy efficiency, clean energy and green/sustainable technologies and products. Rather than go into the usual lengthy description about experience, education and blah, blah, blah, let's just hit the highlights.
Ken began his energy journey as a carpenter building a solar home in the Kansas City area in 1974.
He moved to Denver, Colorado, in 1978 and became a combined energy efficiency and solar instructor for the Red Rocks CCD Solar Program, which had over 500 students enrolled during that time.
Ken ran the Denver Energy Technology Laboratory for testing consumer products from 1979 to 1981.

In 1981, he wrote the founding documents with Ron Hughes that became the basis for the Residential Services Network or RESNET.

Also in 1981 Ken gave his solar and energy efficiency training materials to Steve McCarney, who used the curriculum to found Solar Energy International.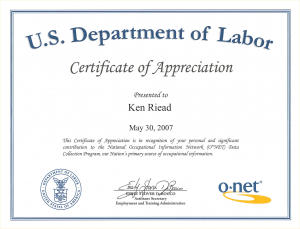 Ken wrote the job description for residential energy auditors and home energy raters for the US Department of Labor using their O*Net online system in 2007.
Ken has written a number of energy efficiency, renewable/clean energy and green/sustainable articles over the past 40+ years.
Here are some of his credentials:
Senior Certified Energy Manager #3224
Senior Certified Demand-Side Manager
Certified Sustainable Development Manager
Chartered "Legend in Energy" with the Association of Energy Engineers (AEE)
Ken has been a certified Home Energy Rater or HERS* Rater and has received numerous energy credentials. He is a recognized authority regarding energy mortgages.
He has a Bachelor of Science in Public Relations and a Solar Energy Degree.
More about Ken can be found at:
Linkedin: https://www.linkedin.com/in/ken-riead/
Facebook: https://www.facebook.com/adminken